Time flies and it's already the last weekfor us to stay at Egaonomori.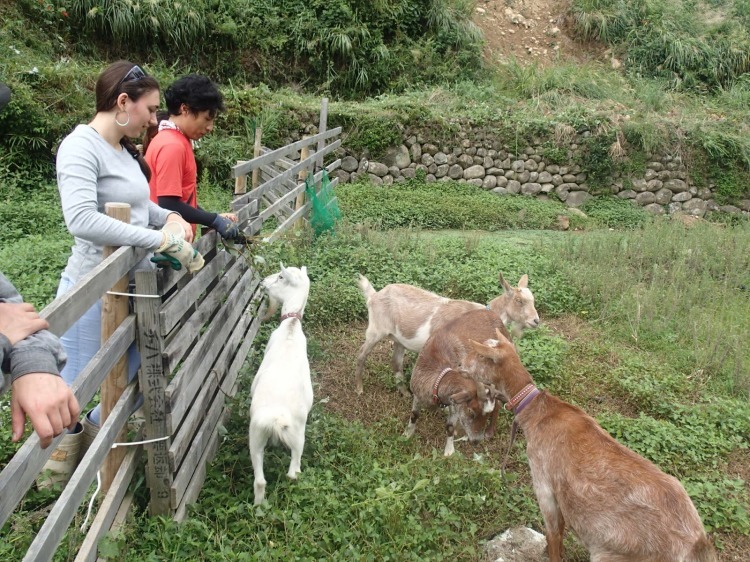 We got lots of activities as usual. Therewere about 30 Kyushu University came and stayed for 2 nights. It was so livelyeven at the night time. We went to cut the branches of cedar and cypress usingthe hand saw. This is actually a kind of tree management as per explanation ofMr. Miyazono. After the efforts of nearly 40 people worked for a day, not onlythe trees could grow better, but we also could see a beautiful scene that wemade inside the forest.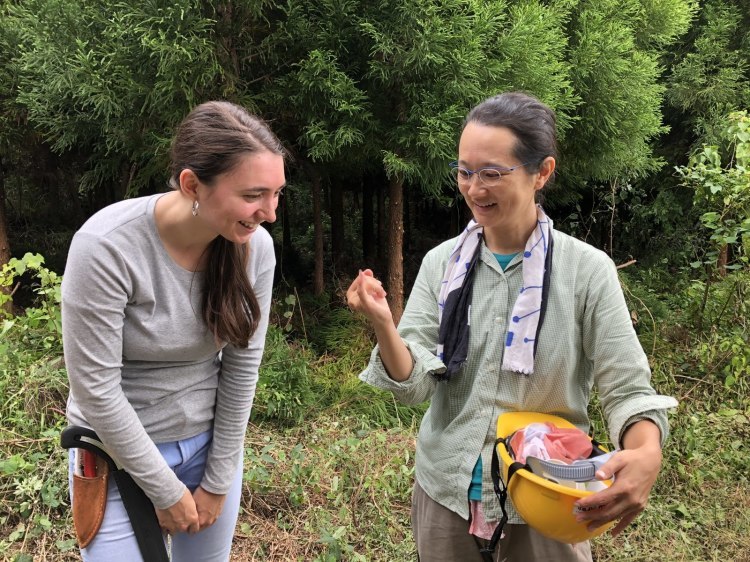 After Kyushu University students left,Egonomori was so silent as normal. Thisis quite interesting to me that Egaonomori is just like a theatre or stage,different stories come into it every week. We were the audiences but alsoparticipants at the same time. It's hard to feel boring with so many storieshere.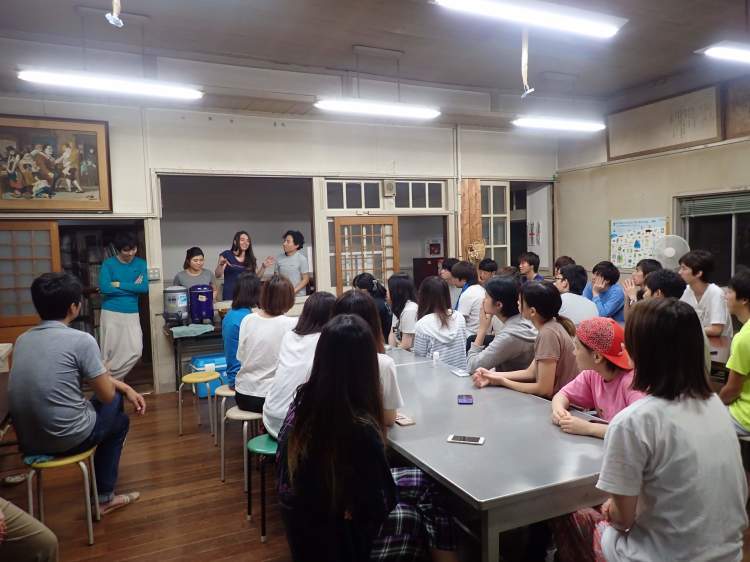 There was not much time left until the dayof the folk art performance after students visit, but it was great to hear thatRiki had an overall idea of folk art. Then we kept on practicing and refine itbase on our discussion. We also went to the performance location which is atthe edge of the forest. We did some rehearsal and had the final adjustmentbased on the site constraints for the folk art prototype. Finally, we had thegood show under a nice weather.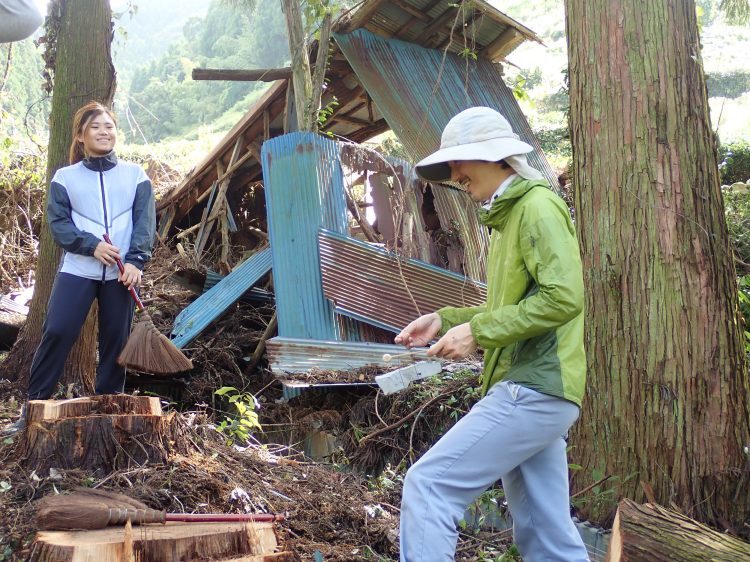 We're pleased to get so many positivecomments from the audience. All of us agreed that we have amazing experiencethroughout the creation of folk art, although we felt quite confused when wewere just researching Kasahara. Besides, performing in front of people arecompletely out of our comfort zone, but Riki kept reminding us 'to be seriousbut not too serious and the most important thing is to enjoy'. This is sothought-provoking even applying to our daily life.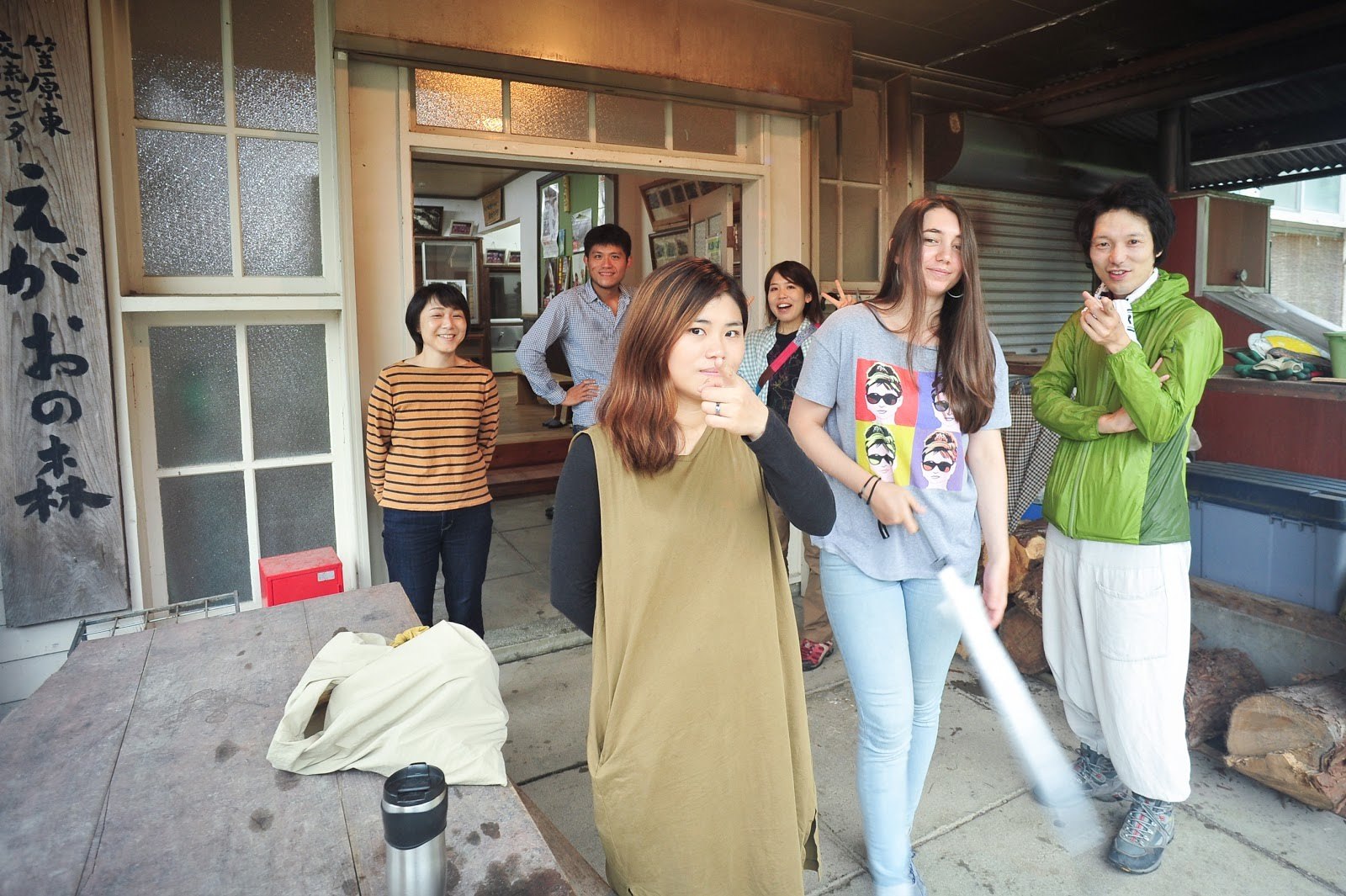 For agriculture works, we were able tofinish cleaning up the targeted paddies. It is completely different from thefirst time that we saw this field. We are looking forward to the furtherchanges.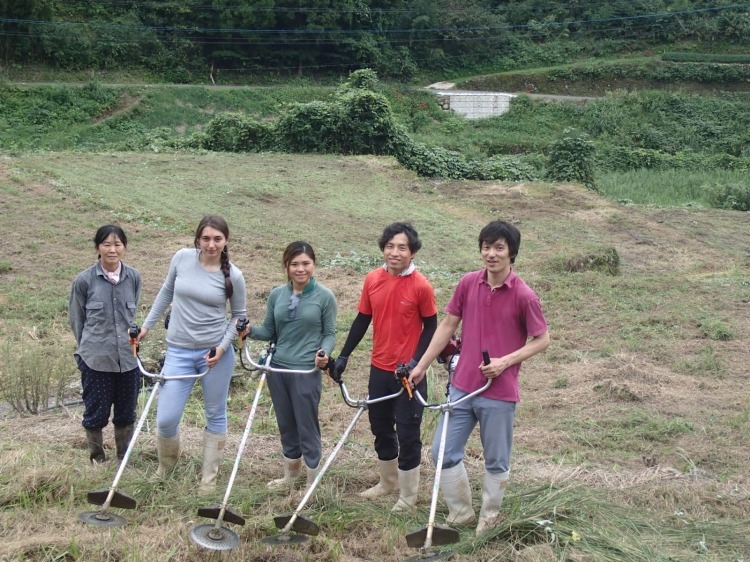 Thanks for Sansonjuku, Kyushu UniversitySocial Art Lab, Kasahara and all people involved in ART X AGRICULTURE. We'vegot fruitful and brilliant memories in this month;
- making new friends
- numerous conversation with locals and foreigner in Japan
- cultural impact & understanding such as cooking, kanji, religion
- artist concept & ideas
- agriculture in an organic way
- environmental lifestyle like recycling, making compost
- moments of silence & relax
- focus & enjoy what you are doing
- cooperation even with the unknown person. Etc.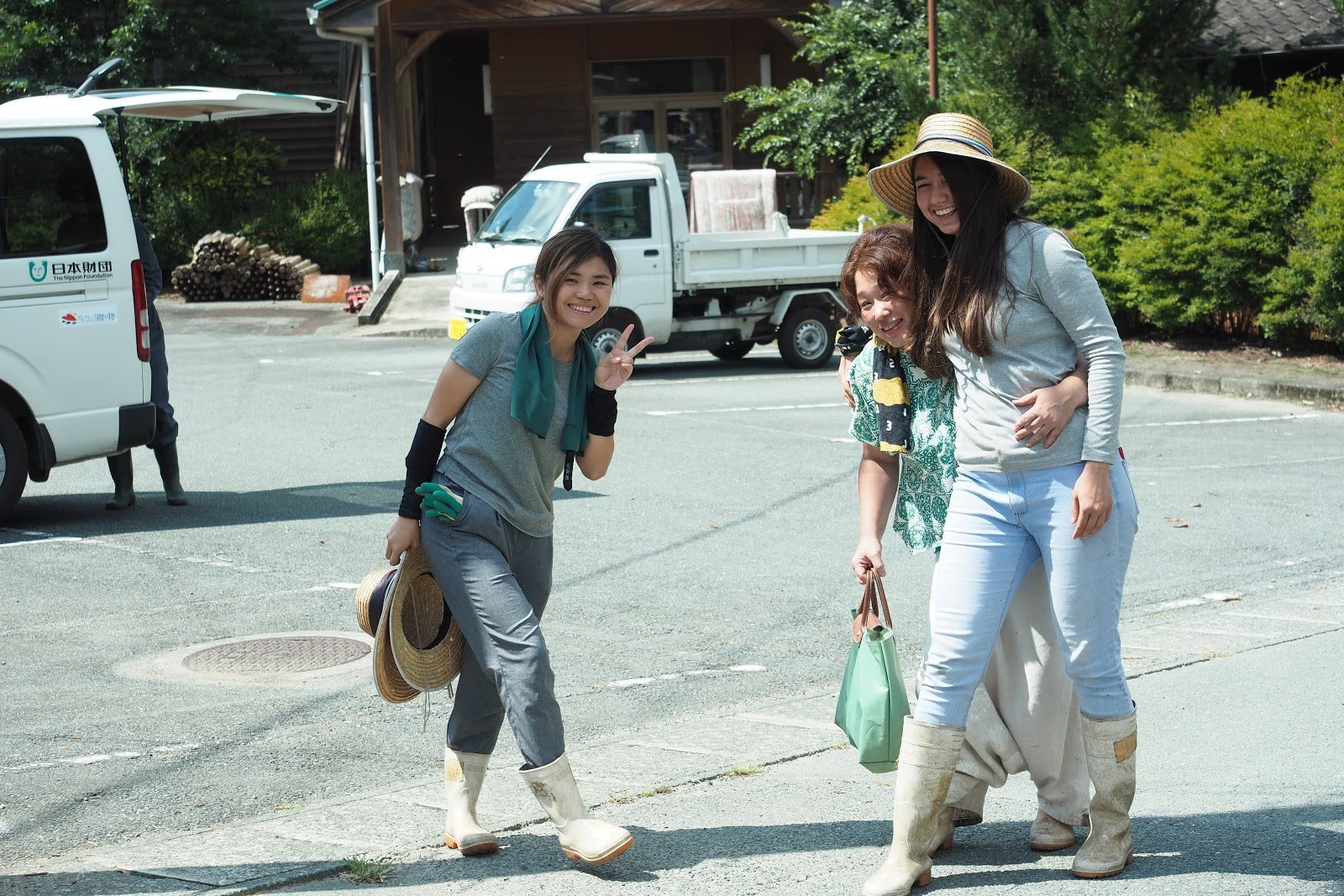 It is just the beginning as we planted the'SEED', we hope the prototype would become more mature year by year and blessKasahara. We'll be back someday.