Hello, my name is Hanin! I'm a volunteer at Sansonjuku and I'm this weeks author for the weekly report.
I'm 18 years old and come from Stuttgart, Germany, nice too meet you!
I chose to volunteer somewhere abroad since I wanted to travel the world and spend some time abroad before I start my study at the university.
When I stumbled across voluntary work in Japan I applied and came here, this is my second week volunteering at Sansonjuku.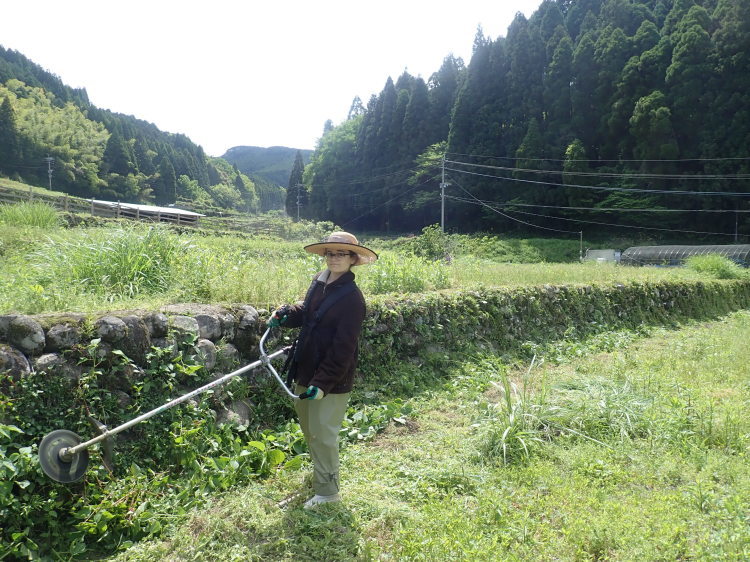 This week we processed a lot in our current work with the grass cutting at Wanibachi and managed to prepare some firewood for the water boiler. This is basically what we worked on Tuesday as well, although we also managed to get rid of the last weeds left in the onion field at Wanibachi using the Kama.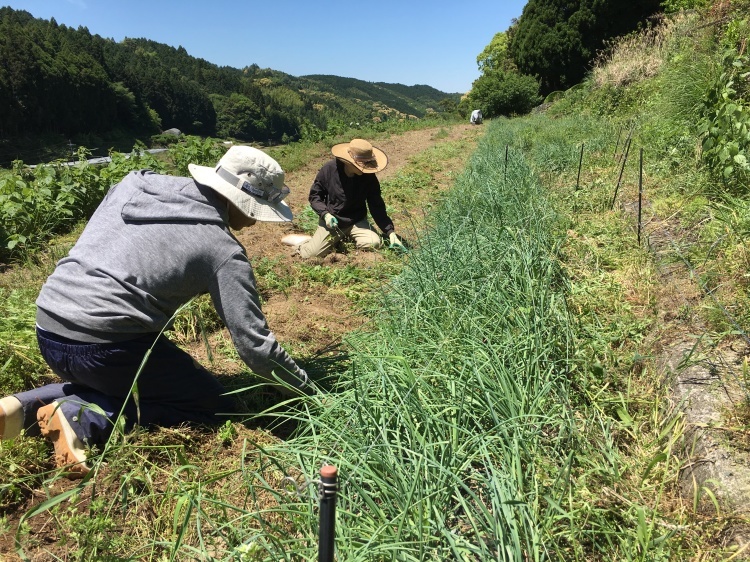 The next day, Wednesday, we continued cutting grass at Wanibachi in the morning and came back at around 12:00 to prepare lunch. This day Aiko-san brought a machatea-based cake that she made herself using macha-tea, it was really good and got me impressed by how many things you can do with tea! After lunch and a break we continued our firewood preparing from the day before.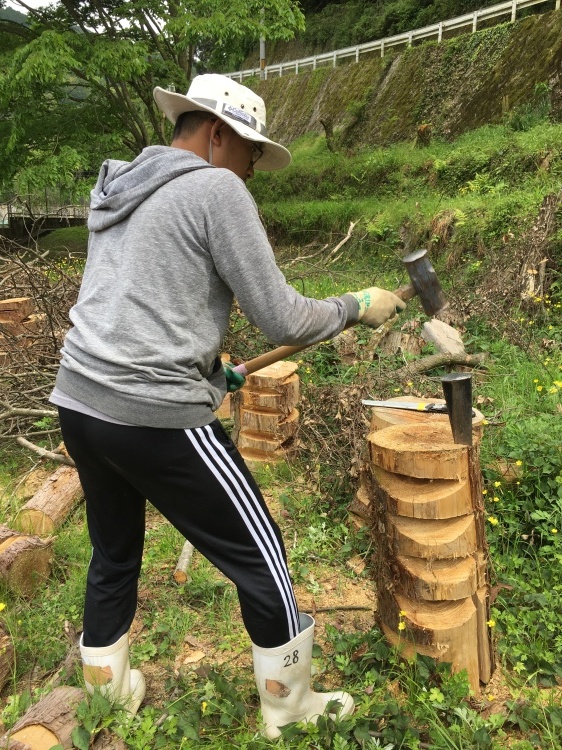 Thursdays we were supposed to cut grass in the morning but due to rain we prepared goatfood and learned how to sharpen the blade for the grasscutters instead. After lunch the weather changed and we headed out to cut grass at Wanibachi. Back at Egaonomori we transported some firewood to the entrance and stacked it before we called it a day. On Friday we once again cut grass at Wanibachi before getting back to prepare lunch at Egaonomori, the afternoon was free!
That weekend was due for the rice-cultivating event, so Saturday we packed our things and drove off to visit the Tsubahara family. The day started with the preparations needed in order for the machine to work, then we split into two groups. One used the machine to prepare the rice-seeds which then were placed on the field by the other group, after lunch we switched. It was a fun experience to work in the mud, the teamwork was great. I've never seen as many frogs in one place before!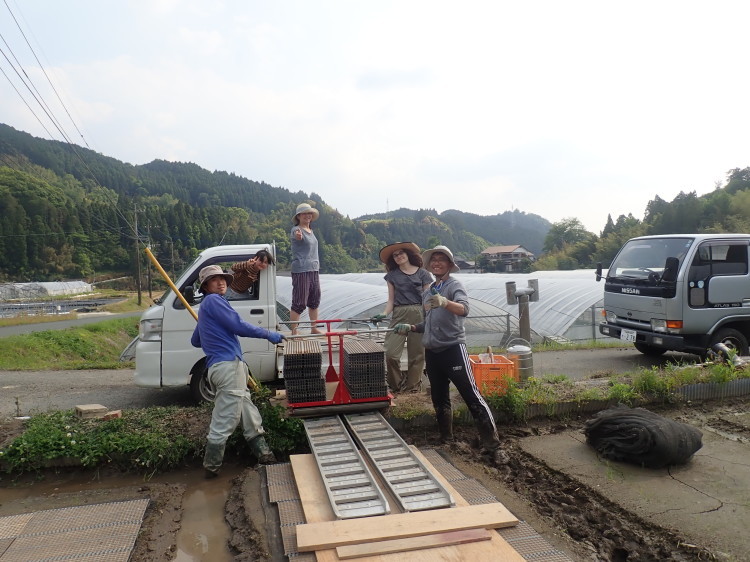 The next day was the same procedure, albeit working with so many people made everything way faster than the day before. Lunch was cooked by Ms.Mariko, served in the yard of the shrine nearby and enjoyed by everyone. The children had a great time playing in the mud and got to swim in the river afterward in order to clean themselves, it was a long but fun day and everyone left tired but happy in the evening. We're looking forward to the next event!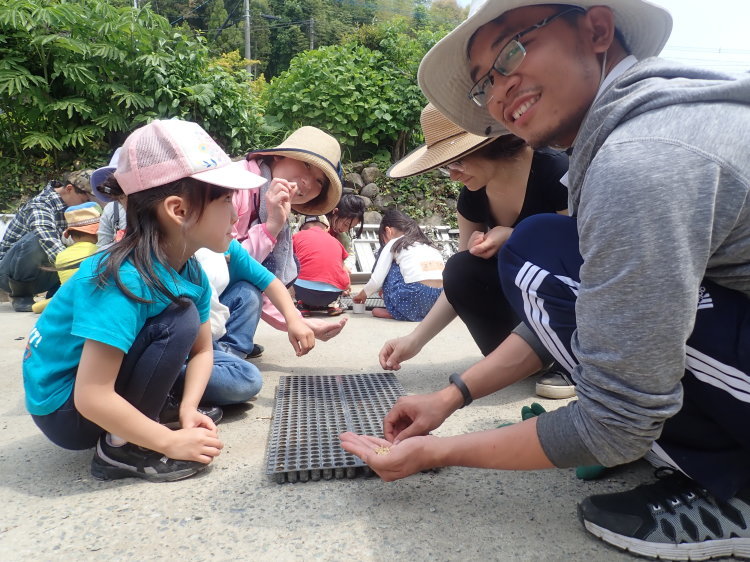 In conclusion we got a lot of fieldwork done this week and had the chance to meet and work with nice people in an beautiful environment, all whilst learning more about rice-planting. It was a hard, but very rewarding week at Sansonjuku! (Hanin)