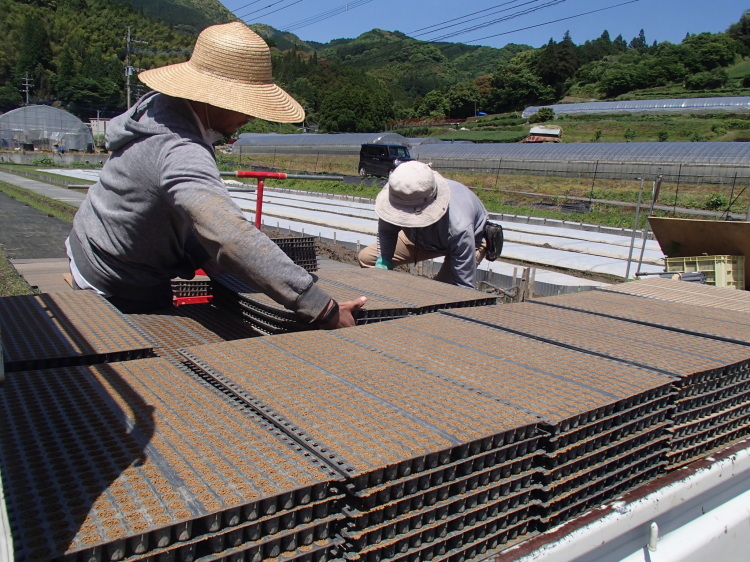 This week started with work at Tsubahara's rice-fields, on Tuesday we finished cultivating rice at their field. This work took the whole day to complete and working under the sun was exhausting, but the great teamwork and steady workflow paid off well as we left the workplace knowing we finished everything we wanted to.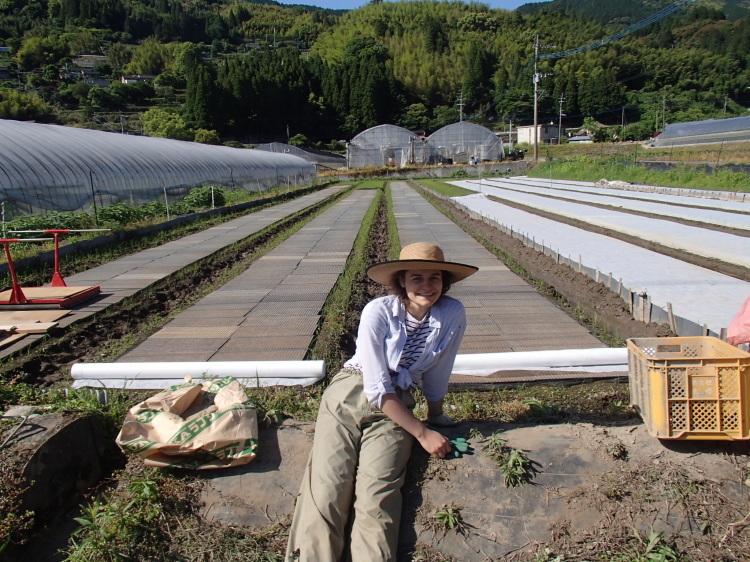 On the second day we prepared the water system for the fields we worked on the day before, I was amazed by how the water in the area is shared between every farmer. It's an amazing system, it was interesting to see but also raised some questions. If the water is shared between every farmer, the chemicals used in their fields are shared between each other as well, so it should be impossible to cultivate organic rice in an open system like this one. Besides that, actually cultivating rice myself, seeing how much work it is, really made me wonder why rice is still as affordable as it is at the moment. Nevertheless, our duty in the afternoon was to pick stones from a rice field which was flooded with stones and it seems impossible to pick all the stones considering some big ones are still buried deep under the surface there. I wonder what that ricefield can be used for with all the stones in it. After dinner at Tsubahara's house, we traveled back to Egaonomori.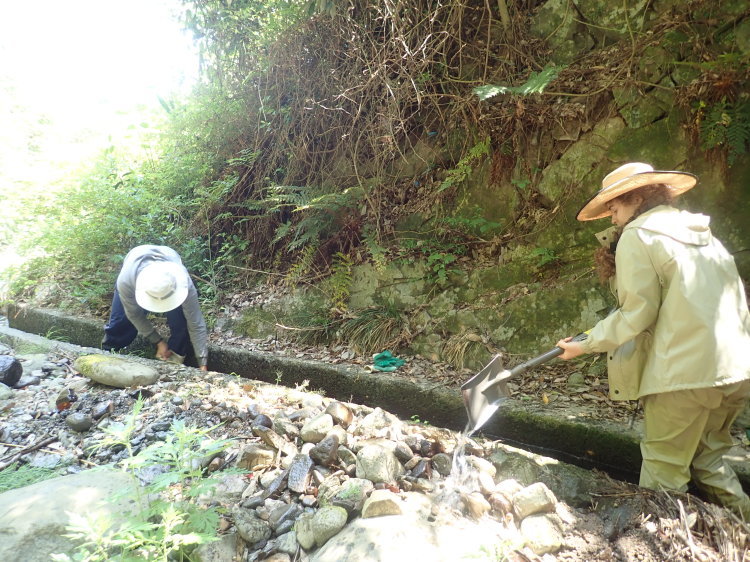 On Thursday we cleaned the water ditch with the help of Matsumoto family and prepared the grasscutters for the upcoming grass-cutter event the following weekend!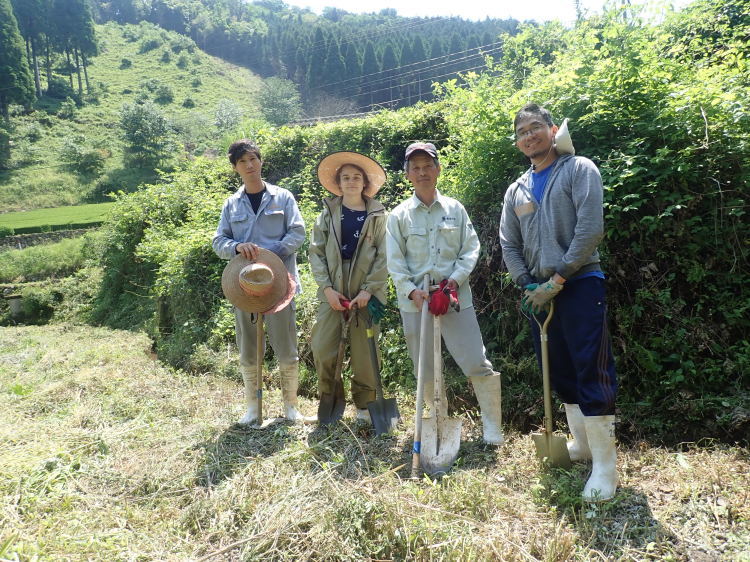 Fridays we prepared the Rakkyou fields and harvested some garlic, the half day off was used for resting.
On Saturday we departed back to Tsubahara's home for the grasscutting event, a lot of people joined and the working was done very well and fast. It made me wish we'd always have as many people for cutting grass. In the evening after work, everyone sat together and had some good sake made by the hosts own rice and we even got to see a lot of fireflies when we went for a short walk in the dark fields. On the second day of the event, Sunday, we cut grass at a different field, finished everything there and got to harvest giant onions after lunch! I made the mistake to take off my gloves while we harvested onions, so I had my lesson on that as well... the smell on my hands made this weekend's work on the onion field last a bit longer for me! After we finished our work on the onion field everyone that helped got a bag of onions as gifts to take home and we head back to Egaonomori. And that marked the ending of this week's working! (Hanin)